sort by best latest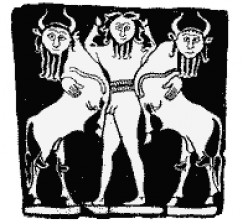 "...secular scholars have recognized the parallels between the Babylonian, Phoenician, and Hebrew accounts, although not all are willing to label the connections as anything more than shared mythology."
from website:
Adam and Eve had other children that populated the earth.Spiritually it can be determine and confirm.
And the Bible says that God placed a mark on Cain so that no one would harm him.
His curse was to be a restless wanderer on the Earth. He also was told that no longer would the ground be good to him. He would produce vegetation by the sweat of his brow.
His curse was to struggle.