sort by best latest
Same reason we drive in parkways, park in driveways, have a pair of panties, but only one bra. Funny language.
Why is the boxing ring called a ring when its square?
Boxing rings may be square today, but they haven't always been so. The sport of boxing probably began with the ancient Greeks and Romans. "1839 when the London Prize Ring Rules introduced the use of a 24 square-foot boxing ring with ropes surrounding it. Also known as the ?Pugilistic Benevolent Society? this was to mark the end of the days when spectators formed a ?ring? around the fighters."
http://www.funtrivia.com/askft/Question58347.html
Opportunity is Knocking...
http://www.google.com/#hl=en&sugexp=ldymls&amp...
"Youth Sports Leagues"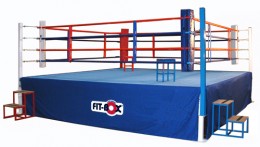 Because boxers used to fight in a circle drawn on the floor, called the ring. This name stuck On even after the boxing ring became a square
IN THE OLD DAYS THE FIGHTERS WERE SURROUNDED BY THE CROWD IN A CIRCLE.
THEY CALL THE FIGHTERS TO THE RING.
Because a long long time ago, before "rings" when two men brawled in the dirt people use to watch by standing round them, in a ring shape, then when a stage was added the name just stayed the same, the squared circle.