sort by best latest
Do I care who wins?
Do dogs bark?
This year it's the March of the Penguins for Lord Stanley's Cup.
Even though they had a close series, the Bruins still have a good shot at running the table, they are a very deep team and Rask is a goalie capable of taking them deep into the playoffs. I would also say don't sleep on the Kings, they took down St. Louis which was a solid team and are the reigning champions.
I would say the Penguins but I believe a strong goalie is the key to winning the cup and the Penguins are still trying to find one on their roster.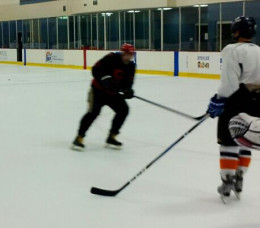 Do I care who wins! Of course I do... Now you may not agree with my answer and it is indeed a bit of a long slapshot (this year); however, I believe after the Red Wings defeat Chicago and then the Kings they will meet the Penguins and upset them to hoist the chalice once again. Detroit Red Wings will win...
Hey, I hope the Red Wings do beat the Black Hawks. The Black Hawks scare me the most as being an impediment to the Penguins ultimately winning the cup. But then, anything can happen as we saw last season with an 8th seed winning it all.

---