sort by best latest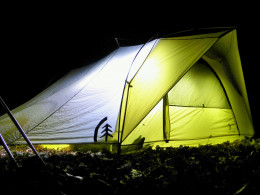 Though I have a dozen tents / shelters in my camping arsenal, I've been extremely pleased with my new Sierra Designs Flash 3 UL. Like most of Sierra Designs products there is a departure from traditional tent construction and architecture. The result is a ridiculously lightweight, weatherproof and livable tent.
At just a hair over five pounds, the Flash has 41 sq ft of interior space and two side vestibules making it ideal for up to three campers with gear. Though I only picked this tent up this June, it has been on four camping and backpacking trips with me. It has weathered wind and rain with no issues.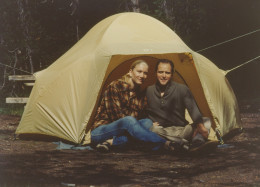 My wife and I have been relying on a North Face VE-24 for years, and it's still serviceable. It's easily and quickly assembled, and we seem to have that process down to a science. I've used it in all seasons and weather conditions, and it has withstood the test of time and the elements. Admittedly, all that wear and tear has had a cumulative effect and it's time to consider a replacement, but I've been very pleased with this one.
North Face Rock 22 or the bigger version. Light, 2 doors, more than adequate vestibule areas on both sides, easy to seal and setup, integrated gear attic, available footprint, side pouches, very room