sort by best latest
This is an excellent time of year to fish from the surf, go with a friend on a private boat or charter a fishing boat. Striped bass are migrating down the Atlantic Coast. These are among the most beautiful and best tasting of all Atlantic saltwater fish.
Fishing can be productive IF you are in the right spot at the right time. You may want to find some regional online resources and contact a local guide or charter boat captain.
I was considering it but as I am new at it and figured it would be cold on a boat I thought of surf and dock fishing for this year if I manage to go again.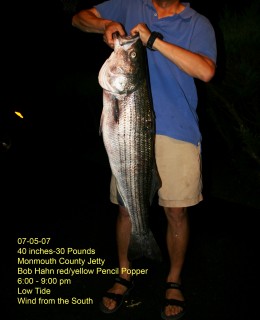 Right now, all the action is in the back bays and rivers. Still a little too cold to be out front on the beach. The fish we are catching are more resident striped bass. This week, flounder season opens up, so there is something else to catch. The beach front fishing gets going end of April into May. It is fantastic in May and June for striped bass and bluefish. As summer draws near, fluke will make their way close in. Right now it's a bait and wait game. It's cold out there.