sort by best latest
Without a doubt, the perfume that I use that men/women and even children seem to think smells pretty on me is Chanel Chance. When I need a lift, I spritz a little on and I can't remember a time when I haven't had someone compliment me on it.
It's true that fragrances smell differently on different people. I've received compliments on DKNY Be Delicious (Green Apple)
MARIAH BUTTERFLY was given to me as a gift from a really good hair client. She was wearing it one day and complimented her and so when she left she returned the same day with some and I was overwhelmed with joy to receive such a tip. From then on Ive been wearing on special occasions ladies. lol
D&G's Light Blue is wonderful. I always get compliments when I wear it.
I work in a perfume store and wonder if people know their body chemistry is what makes their scent!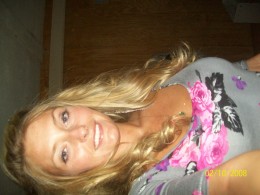 beautiful by estee lauder, this perfume is suttle but very sexy, it says ,wow and its a scent,lol i love it i have been complimented so many times i lost count! also its a nice smell for classy ladies!
Perfume reacts differently on others skin..for instance my mother likes my favourite perfume but it smells horrible on her.
You should never buy perfume for anyone unless you know they like it what suits you may not suit another
I adore ( and usually wear) L Air Du Temp by Nina Ricci .....its my absolute favourite..I often get compliments about the smell...and it works wonders on the man that buys it for me !!!
I have the Perfume,Bubble bath and Body lotion it adds to the effect if all your products match.
L Air Du Temp is a light perfume, NOT one of those that leaves a sickly smell all around after you have left the room.
liberte by cacharel for everyday, and glamourous by ralph lauren for special occasions.
I wear Hypnose by Lancome. I have had compliments from strangers and they want to know what perfume I am wearing.
keep in mind that fragrances will smell completely different on everyone... but i have received compliments on D&G Light Blue, Pure Poison by Dior and Magnetism by Escada. The last one is definitely a winter perfume, though. : )
On me: CK1 by Calving Klein, Romance by Ralph Lauren, and Crush "Wave" by Liz
it's called Vampire Eau de Parfum everyone seems to liek this one *including me of course