sort by best latest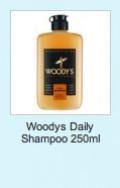 Scalp massaging stimulates your scalp and is very effective in stimulating hair growth as well as improving hair condition and lustre.Do not use commercial shampoos containing sodium lauryl sulphate as it is known to damage the hair. Use a shampoo that is specifically designed to prevent hair loss and contains the words DHT blocker, the hormone found in the body which binds to hair follicles and causes hair loss.visit http://www.amazinghair.co.uk/pages/Hair%20Loss.htm...
The natural way to prevent hair loss is using natural product which cant harm your hair.You can put an olive to your hair and stay for 3-5mins then rinse,it will not just prevent hair loss but also it will provide moisture which makes hair shiny
The other way is you can use coconut oil(virgin coconut oil)and use it like an olive oil.