sort by best latest
There are very many people who do not brush their teeth regularly. If you do not brush your teeth, you will get tooth decay. Your teeth will be removed by the dentist and it will be painful, expensive and you will be left without teeth for chewing...
keep reading →
|
9 comments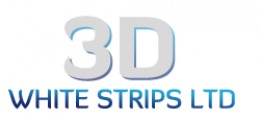 There are many ways to clean tooth.But I use Teeth Whitener from 3D Whitestrips in UK.
3D Whitestrips are a leading online supplier of Crest 3D Whitestrips and Teeth Whitening Kits. Free fast delivery on all items.If you want to buy teeth whitener,Buy now online.
I do my regular brushing at least twice a day, however, for cleaning...I brush with baking soda and a small portion of peroxide twice per week. It usually works for me. LOL! Sometimes, I might brush with the baking soda and peroxide more often if necessary