sort by best latest
I was torn between the bangles, my anklets (they jingle and I love the sound) or earrings. Then I asked myself what is the one piece I won't go outside without, it's my earrings. I don't know why but I think it accentuates the face.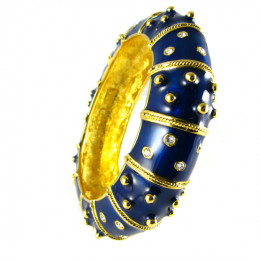 The one I get compliments on all the time is actually scarves. My heart's desire, however, are bracelets. Love bangles - this one by Camrose and Kross, the Jackie Kennedy Collection is my favorite.
Earrings, bracelets/bangles and chains with pendants are my favorite jewelry accessories.