sort by best latest
If you live in the UK I'd recommend going to M&S or Contessa, where you will get properly measured for a bra. If you're in another country, then I'd find out which underwear shops offer a measuring service.
Most of us are wearing the wrong size bra simply because we don't know how to measure our bra size properly or haven't had it measured in a while.
Check the local listings in your area for Lingerie Shops. If one isn't available, then try a major department store. All have experienced bra fitters.
I prefer the lingerie shops though. Since this is their specialty, you'll receive personal care from the time you arrive until you leave.
Not only will you be fitted properly, but they will find bras for you, that will remedy the issues you have. They will also come into the dressing room with you (after you've tried on a bra) to make sure that the selection works for you; if not, they'll bring more to you. You'll need to leave your modesty at the door, but you will be oh so, ever so satisfied!!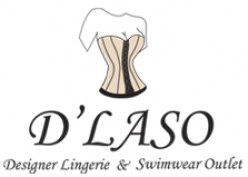 you can get Properly sized and comfortable fitting bra that gives you support from D'Laso in UK.
D' Laso provide an exquisite range of designer bras (including prima donna/plus size), swimwear & accessories from leading brands: Marie Jo, Seaspray, Pour Moi
Visit:
if your breasts are popping out of the cup of your bra, then the cup is too small and/or cut wrong for your figure and breast type... if you care to go over to www.personaldesignbras.com and send me a note via the contact page we can talk about what you really need in a bra. I have many clients from all over the world that I work with to get them into the correct fitting and supporting bra.
I don't know where you live, but if you live anywhere near a Nordstrom Department store they have trained bra fitters and I'm confident they can at least help you with finding the correct size and shape of bra for you.
I think lots of people already solved this...