sort by best latest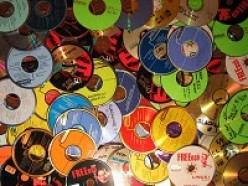 Copying a CD to MP3 format doesn't take long and is pretty easy to do.
I like using FreeRIP Basic to copy my CDs to MP3s for my iPod.
I have a hub on this topic if you want to quickly learn how to copy CDs.
http://hubpages.com/technology/How-To-Convert-CDs-
to add on to the answer below me, you can just rip them as an Mp3 via Windows Media Player, then put them on your Mp3 player, if you need further assistance, feel free to let me know!
Use iTunes, once you put the CD in through the CD bay it should appear by name and than right click on the digital representation of the CD and choose Import disc/CD.
I'll try to answer:
1. Copy the music from your CD to your computer (notebook or desktop)
2. Convert the music into MP3 format (if it's not MP3 format yet)
3. Copy the music (in MP3 format) to your MP3 player