sort by best latest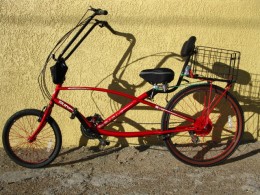 Ignore these people. A serious buyer would contact you. I tried to sell my recumbent bike - and the only responses I got is folks who :
1: want to buy it -sight unseen and with a check yet
2: won't call me nor give their info so I can call them
email address mining or check scammers?
Just ignore, ignore, ignore
PayPal is common way to pay for products on eBay and between people. It's not necessary a scam, but PayPal itself is a hassle sometimes.
>>Teresa is from California supposedly, but won't give me her address or phone number
This is scam for sure. They either trying to rip you off or item is stolen, so they trying not to reveal their info. In any case the deal is off.
Usually scammers trying to rush you for payment without revealing their identity. You have to watch out for this kind of red flags.
Be safe y'all =)
Hi,
Be careful there are lots of scams going on through Paypal an lost about $100. Best way to deal is cash.