sort by best latest
Mr Tracker Live Chat Support is very poorly explained in the website, I figured it out and got my Mr tracker working.
Guys in your directory where you installed mr tracker there is a live chat icon with customer support. They will get you up and running .
Step 1:
Click on My Computer
Step 2:
Go to Programs files and locate the mr tracker directory
Step 3:
Once you open the directory click on the "Volusion Live Chat Icon"
Step4:
Chat about your problem and they will help you.
Hi
I got it working I can try help you.
Firstly you need to complete the download from the website,I got mine from Mrxsystem.com once you download the file , use you usb plug or your phone connection cable . Connect them both. You should see a icon pop up at the bottom right saying " USB Detected or phone detected" once that is complete transfer the file to your phone. This can be done on "MY COMPUTER" icon on start up.
Once that is completed you can activate the program straight away, it registers you IMIE number on the setup , this is automatically done by the software. Once you that process is done thats it.
From there when you activate the software every message or SMS you receive shall contain coordinates at the bottom of the SMS.
You can then login as a member at the site and punch the coordinates in the members area or just use your own google earth.
I hope this has helped you.
USE BLUETOOTH.
My Laptop has Bluetooth, I was able to transfer the file via Bluetooth.
Hi I got it working on my I-phone a, I Had problems logging in into the members area but its ok now.
Joanna.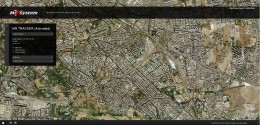 Just login with your username and password, if you cant install it. Your going to have to recieve your activation code by sms. once you activate it just loggin with your mobiles phone browser. unless you prefer to install the app directly to your phone.
Can someone PLEASE HELP me!! I bought this and I think i got it on my computer, but i cannot find the file!!?? I tried to locate it and I am clueless I have tired multiple times contacting the mr x website help, and get no response!!! HELP PLEASE, I have a Galaxy s3.