sort by best latest
Yes I have and there are different types of Internet trolls, and I don't care as long as the comment is decent. You always have the option to "DENY" any comment that you wish to get rid of. A matter of fact you'll find some hubbers here who leave inappropriate comments as well. We'll see what happens on this question. Keep on hubbing :)
Yes, they usually go away. One writing site, actually has trolls checking on what writers that post on that site, Knoji, are writing on other sites. Whenever they write negative things about Knoji. the owner threatens the article submission site with a lawsuit.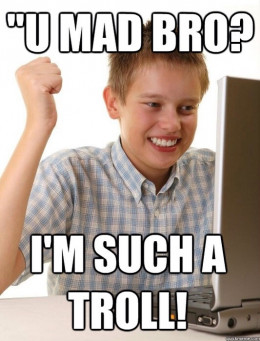 Protip: People will troll you less if you refrain from using "'internet troll'," because the urge to troll after reading that, well, it's all too much.
May I ask who the exposed Redditor is? There are way too many to know who you're talking about and now I'm intrigued.