sort by best latest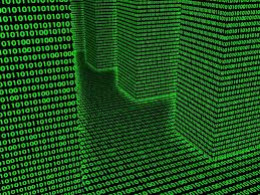 Big data in information technology usually comprise of large and complex data sets collected over time. Such huge collection of data can overwhelm even the most of robust database systems and usually require extra measures in its capture, storage, sharing or analysis. On the other hand, we cannot ignore the usefulness of large data sets collected over time. Big data is source of complete analysis especially on determining trends. It is estimated that the world population create more than 2.5 quintillion bytes of data every day.
This data can be structured or unstructured and is generated from every corner of the world; social media posts, climate sensors, images, videos, GPS signals, transaction records, torrents, click streams, log files etc. It is a Big data in every dimension; Volume, Velocity, Variety, and Veracity but its usefulness is equally huge. Consider analyzing 12 terabytes of Tweets created each day on products sentiments and how much information you can get to improve such products or converting 350 billion annual meter readings to better predict power consumption! It must be Big Data.
Dealing with information and technology...When it becomes difficult to process a lot of data. Data management usually needs to be considered in these situation.
Big Data is massive volume of structured and unstructured data. Big Data generates value from the storage and processing of very large quantities of digital information that can not be analyzed with traditional computer techniques.