sort by best latest
I use it to interact with friends and online contacts. I feature my Twitter link so people will be able to find me there too. Also, it's a fun way to see some great photos and was recently added as a part of the Klout score calculation.
Yes. I do but I dont see any real benefit from it hahahahaha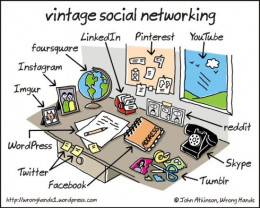 I just started using it and Pinterest. My objective is to see if they will be useful for business. I intend to write a HubPage about my findings. I have found the attached image helpful to explain 21st Century Social Network in 20th Century terms.