sort by best latest
I like the Canon Rebel. I had a photography business for 10 years and always used canon products. My favorite was the Mark III but it will cost you $4000 - $5000 But I've tested some of the rebels and they are very close in quality to the Pro-Line Canons.
Your lens will cost the most money. The kit lens that comes with the camera will be good to start with but you might want to check into some Tamron lenses for a nice upgrade.
If you want a small lightweight camera the Apple I-phone has an excellent camera on it. I know its hard to believe. Its not going to give you huge wall sized images but it will adjust the light and make nice sharp images. The Samsung Galaxy 5 is supposed to be better. But it just came out and I haven't seen its camera yet.
I agree with Foodeee. I have researched for about a year now. The Canon Rebel T3i is my choice as a dream camera. As an entry level SLR I think it is top notch. There are many books how to use the camera and its features to gain amazing imagery. Tons of internet articles too.
Since the T3i version has been brought to market (near to $600 and a great deal is $500) the T3 is now at a market for $450 to $500. Comparison does show differences, but reviews offer the T3 a very good choice. Check out DP Review http://www.dpreview.com/reviews/canoneos1100D for the T3.
You can see a review for the T3i too. An amazing camera I am saving for. It is a great step leading toward learning photography, imagery, and how to understand lighting, color, and more.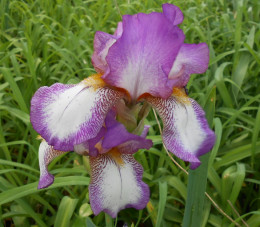 I just now took this photograph with a 65 $ Nikon Coolpix. It was really windy when I took it. I wonder if technology is advancing quickly on cameras, where a new inexpensive camera is comparable to an older, more expensive camera. This 65 $ Nikon Coolpix, fits in my front shirt pocket easily and I never have to worry about damaging an expensive camera or lens. I have also taken some pretty good macro shots with it.