sort by best latest
With the help of UBUNTU you can bypass the computer administrator password.. however you'll have to intall the UBUNTU on pendrive and flash drive and your system should have boot from pendrive/flash drive option in setup.......its called USB Hacking........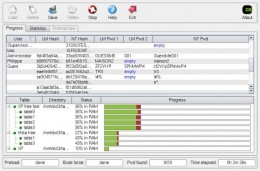 Use the software Ophcrack. It is free. You can burn it to cd or put it on a USB stick. It boots up into the software automatically (the system must boot from CD or usb first, before the hard drive) and shows you the passwords automatically with no knowledge or typing whatsoever (you may have to press enter once, but if it is like other Linux implementations, it will timeout and go into the program directly). It works for several OSes.
Please use this info responsibly and good luck.