sort by best latest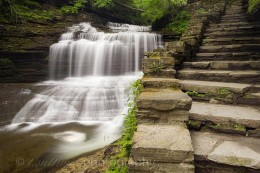 Buttermilk Falls New York - It's such a beautiful place, great for camping, and hiking, family friendly, and reasonably affordable (juse make sure you go after memorial day so you can swim in the falls.) Plus it's still only minutes from town should you need to run out to get something (like the can opener we forgot to take : )
my fave place so far has got to be egypt. the people there are so friendly! i also loved prague for the architecture, california for perfect weather and spain for the beaches. i would not recommend portugal, but others would disagree, maybe i just went to a bad part. and i would say no to amsterdam for a woman (although the nightlife isn't bad)...
i don't think i've found a favourite yet though, because i don't intend on returning to any of them any time soon; we're now saving up for Goa; which i've only heard amazing things about!
One of my favorite vacation spots is in Door County, Wisconsin. My family would all go up and spend our summers there when I was a kid, and I love taking a weekend trip up with my husband. It's right along Green Bay and Lake Michigan so you can go boating, enjoy beaches, or just relax. Everywhere you go you are close to the water. The shopping is fantastic and there are a lot of homegrown farmers markets to visit. I highly recommend it to anyone in the area, and even to those who want to venture into the Midwest!