sort by best latest
the most remote big city on earth behind it miles and miles of inert red emptiness, before it tracherous Indian ocean full of sharks, lures you to its shore in Perfect weather blue sheen of a mirror more luminous than glass....
keep reading →
41 comments
Amazing hub! I find myself reading half of your page top to bottom & then the other half with photos. Shared it so more people read about your adoptive homeland of Australia. Thanks!

---
Charleston County South Carolina in nationally recognized for its' smiling faces and beautiful places.....and I will show you why! Enjoy all of the pictures of the historic Low Country!
keep reading →
10 comments
Puerto Rico, my Caribbean paradise and place of birth. An almost hidden tropical island bathed in both the Atlantic Ocean and Caribbean Sea. The majesty of her beaches precedes her coasts and gives her appearance of a floating pearl.
keep reading →
12 comments
I live in Dubai, a city filled with malls and there are more raised as we speak. I would picture or portray this beautiful city as an artist by sketching/painting mannequins at the various malls which look like it out-ways the human population in the city. I have already a hub where I have portrayed Dubai like this.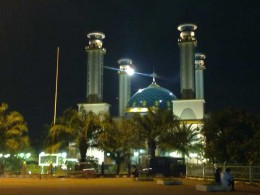 I like my city best because of some beautiful views there. One of them is a historical building which I like best: Al Barkah. Besides that I love my city when there is a rainbow and I was so grateful that I had the chance to take a picture of it(unfortunately only one picture can be shown here).
I like to write pictorial stories, in my hub: 'One day in one city' I have invited my reader to follow my fictional character through my city for one day...it is a mysterious ride, not always pleasant, not the type of adventures you will dream of flicking through glossy travel magazines...is it worth of travel, check it out and tell me...
I'm from Mumbai, India! So I would portray this awesome city by putting the eminent British Buildings in pictures. I would add the queens necklace night picture, some local train pictures and the street food vendors.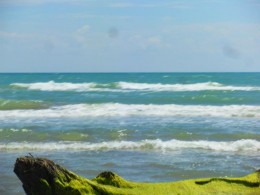 this is Bagdad Beach Mexico where I go with my son and his wife right across the border from Texas. I love going there.. It's 20 minutes from their house. It's one of my favorite pictures