sort by best latest
The circular shape removes the need for excessive sealant around the edges and cracks. Where a square window would have some leaking around the corners, the round one does not, since there are not corners to leak.
It's long been known in nature that circular and spherical are the most efficient shapes. The distance from the center to any given point on the edge is the same, providing an equal distribution of weight upon any sort of impact. Waves could become a big problem if they broke open the windows on your ship and water poured onto your cot and papers.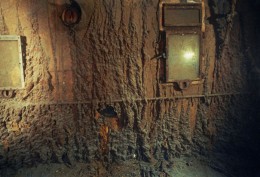 Portholes are not always round. Here are some photos of the Titanic and you can see square portholes on it. These photos are from the History.com website and some of the photos are taken of the ship as it lies on the ocean's bottom.
This is not my personal photo, but comes from the History.com website and can be found at this link:
Hi xaiverroshai. Thank you for your clear and concise explanation.
Graham.