sort by best latest
Philippines. Cebu.
:) We use coconut vinegar/calamansi as sauce. Some add soy sauce/fish sauce on top of the the vinegar calamansi
East North Carolina has really good BBQ. The BBQ uses the vinegar and pepper sauce once it is cooked and it adds a really good flavor to the meat. Most other places I have been to put lots of bbq sauce on.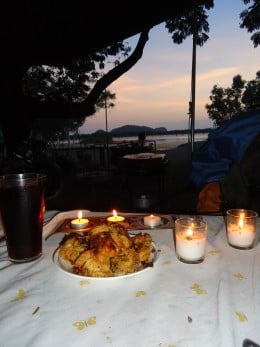 The front of our caravan as my husband does a delicious BBQ + taste scrumptious !
Sometimes we cook on an open fire & that taste even better !