sort by best latest
Best Answer Tara says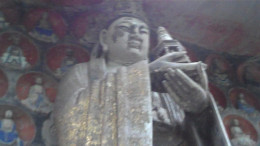 Chongqing is a port city used for embarkation /disembarkation from the Yangzte River. The old city of Chongqing is interesting as it host art colony. Also you can do a day trip from Chongqing to Dazu an UNESCO site of the XIII century rock carvings. The carvings are still in very good conditions.
The Three Gorges Museum is excellent, and free.
Luohan Temple is nice but renovations have been a little heavy-handed.
Perhaps the best thing about Chongqing is the food, especially if you do like spicy. Lots of food streets. Find one and try a variety of the snacks, or a hotpot.
Wulong, a town to the south east, has many outdoor adventure options and make a great getaway from the city.