sort by best latest
I recommend Lonely Planet guide books (and their website) for each Asian country that you want to visit.
I second Lonely Planet. Their books are easy to find new or used, have all the hot spots and lesser known gems and divide everything in easy to find sections. Where are you going?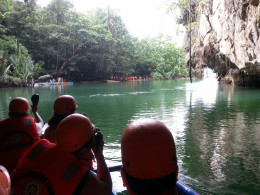 I went over to Asia twice in the last 5 years. I used Trip Advisor both times. The first time was for Hong Kong. I use Trip Advisor for sightseeing places. The second time i went to the Philippines. I actually planned my whole trip around Trip Advisor. I had one of the best times in my life ever.
The picture is of Puerto Princesa Subterranean River National Park. I first heard of it on Trip Advisor. Once in a lifetime places to visit in the world,I think.