sort by best latest
We're going to Brazil in June. I've waited over thirty years to see my old buddy in Sao Paulo - who I met whilst working in London - and now the clock has ticked on and the time is right. The fact that the World Cup (soccer/football) is on at that time is an added bonus. Cannot wait.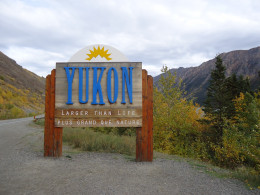 We will explore more of Britain + Europe for a start, Hope to make it to Croatia, Jersey, Iceland for the hot springs etc ! Saw a lot last year .. Loved Alaska etc ! Work first tho.....
Well usually people goto beaches - like in Mexico, Cuba, Dominican republic, Hawaii, and other places. The food that they serve at the hotels is pretty cool.
But, me personally I would want to go and see some nature and wildlife. There is a BBC series called "The Power of the Planet" I want to goto places like that. Although mostly people that are in science research get to explore those type of places.
Here is an example video that really demonstrates the nature and beauty of Earth when it is left undisturbed: http://www.youtube.com/watch?v=2UbQLvcZUQA