sort by best latest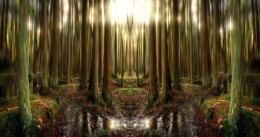 It was during the summer of 1981 approximately one hour due north of Nakina, Ontario Canada. I was "timber cruising" for Kimberly Clark of Canada (summer job as I was a college student). We had just found a mature cedar swamp approximately 1 mile east of the Ogoki logging Road. It was about 3 hectares in area and the small pool of water bubbling up from below was ice-cold, crystal clear and extraordinarily refreshing. We decided to settle down for our lunch break because of the water source and shady-coolness. As the two of us sat and ate our lunch ration we detected the pleasant yet extraordinary odor of roses all around us. This cedar area was uncanny and significantly peaceful. It was significantly relaxing and before we were cognizant of it an hour and half past. We usually sat down for lunch for approximately 15 minutes so this was a highly unusual practice for us. It was a place we both hated to leave; yet there was work to complete and our lives could not be interrupted anymore...
Iceland! It's just like a different world. The scenery is ah-mazing. I don't think I've ever felt as calm and peaceful as I did when I was there... it sort of felt like it was my soulmate, in country form.
Awesome! I've always wanted to go, I had intended to learn the language and move there in my teens but college got in the way. Calm, peace, and "my soulmate" are still what I think of when I see Iceland, and I'm glad to read it really is like that.

---
Petra in Jordan as you approach the Treasury. All off sudden you are faced with something you have never seen before. The Wadis looked magical to me.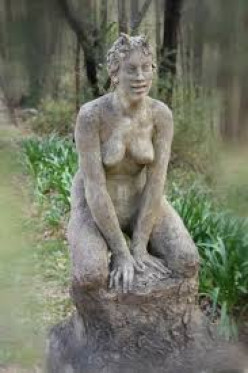 The most magical place I have ever visited would have to be the Blue Mountains in New South Wales, Australia. In early morning and late afternoon the mountains do turn blue because of the leaves on the eucalyptus trees. This is an eerie sight but somehow welcoming. It is kind of like the mountains are saluting the beginning and also the end of the day you are there. The three sisters, three fantastic rock formations, are magnificent.
And the people of the Blue Mountains are really something too. Norman Lindsey, Australia's most famous artist, lived for many years in those mountains and we know he cherished his time there. He's probably most well known for his illustrated children's story, The Magic Pudding. He was notorious for his nude paintings. It should, however, be noted that his wife appears in some of them. She had the kind of business sense he apparently didn't have so they made a great team. He is no longer with us but I have in recent years been to his home in the mountains and it does one's heart good to go there at least once. Marvelous statues, great paintings and friendly staff.
The Bahamas. The scenery and the island music. The straw markets. Everything is so beautiful.
One of my best travel memories is when I visited South Hero Island in Vermont in October. I sat at a roadside stand, watching the cows in the field, experiencing the vivid colors of the trees, and eating fresh, crisp apples, mild local cheese, and bread rolls that had been baked that morning. The breeze had just a bit of a nip to it, so that I was glad of my sweater, but I was so enthralled with the experience that my traveling companions almost had to force me into the car to continue our journey.
I went with a friend once to Aspen Colorado to visit a family member for the holiday i did ask her how long it will be.It was great so fun and beautiful i would like to travel here again i told my friend we need to come back soon, She replied great i love this journey here so that day we went to the mountain area and i was amazed at the environment around me it's like a breath of fresh air.