sort by best latest
Torn between Chicago O'Hare (ORD) and New York (JFK).
In the case of ORD, one sometimes has to travel different terminals (feels like different time zones as well) to connect even with the same carrier!
When travelling and connecting in the US, it's definitely an airport I try to avoid, especially in the winter months due to weather.
JFK, unless NYC is your final destination, is just plain chaotic and not appealing to the eye. Must try to allow at least three hours to connect from international arrivals.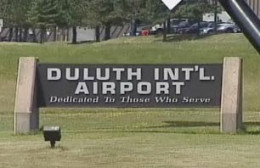 I would text, Duluth, Minnesota Airport was the worst airport I have had to fly out of. Keep in mind, the airport is pretty good; however, when I was just about to clear Customs they had a complete power outage. The delay was not seconds or minutes it was hours...
I've never really been to a bad airport in the US actually. I've been to a really boring one in Denver, Colorado but no bad experiences though. LAX is a good airport but I wish they had their food places in kind of a central area instead of spread out.