sort by best latest
Before traveling you have to search the place in the internet. If you can bring a map that is better. You have to familiarize also their culture and the beautiful places in Australia. Of course you have to bring money.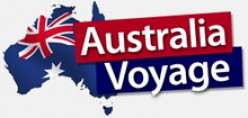 Australia is one of the amazing country in the world. Australia is unique in so many ways, like light-filled, open landscapes, yet the majority of it's 20 million inhabitants live in modern. I have some amazing information and tips about Holiday in Australia. It will be helpful for you. refer this http://www.australiavoyage.net/
1. Bring a map.
2. It's never a bad idea to bring a light jacket.
3. Carry a bottle of water everywhere you go.
4. Don't bring any foreign animals there.
5. The best place to ask for directions is a local store. The locals know everything.