sort by best latest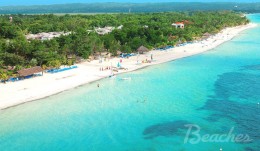 I'm impressed by beaches Negril, Jamaica
when you think of having a vacation,it should be a total relax ambiance,cool fresh air and no pollution like in the city were living.now,if you think for that amazing vacation,adventurous to know and get to live in some virgin islands in Philippines and you will see such amazing experience on white beach as like living on paradise.Philippines have 7,107 islands as what stated on the maps/Philippine history but it is actually not just the total islands here but more than that and some of the islands are not been discovered by some tourists and it is being called as virgin islands.
Such an amazing place to visit!
hey .... PierrePierre .... I have written a hub about top ten world's best beaches have a look at it ....