sort by best latest
Ireland. Not only is almost every picture come out like it should be on a postcard. But the people are warm and welcoming, even in the city. Which I know at least I have not seen that in very many cities in the US anyway. I loved it and it instantly felt like home.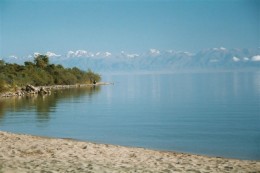 I can't really claim that any country is more beautiful than any other country. I have traveled to many places all over the world and I can't say that I have ever been disappointed in any country that I travelled in as far as beauty of the cities. mountains, beaches, forests, lakes, etc. I've had the most amazing times in many popular destinations including France, the U.K., Turkey, Sweden, Denmark, Norway, the Netherlands, Germany, Greece, Italy, Austria, Switzerland, Japan, Mexico, Canada, and Belgium.
Having said that, there is one country that has a special place in my family's life. It is a country that is fully contained in the Tian Shan mountains and its vast hills and grasslands are pretty much untouched by modern technology. I'm talking about Kyrgyzstan.
If you want to see the place which for me and my family is the most beautiful place, then travel to Lake Issyk-Kul in Kyrgyzstan.
So far, I'd have to say Germany. The bavarian area was beautiful. The castles and churches are amazing.
India...!! India is a country with lots of diversity in culture,.. and the wonder like Taj mahal(the symbol of true love) makes India a must visit country..!! for any more info regarding the best places in India visit http://www.tajindiatours.com
Panama for me. So tropical. And there isn't many places you can watch the sunrise on the Atlantic Ocean side and easily travel to see the sunset on the Pacific Ocean side.
People there are also beautiful and for the most part friendly to Americans. It was many years ago, but I still yearn to go back.
If you have travelled to many places, you'd realize that there are so many beautiful and different places in each country and it is impossible to decide which one is the most beautiful one.
Austria, has to top my list but their is something in almost every country I have been in to give it this designation