sort by best latest
I would have to say New Mexico. The weather most of the time is wonderful. The sun shines almost every day. The people I have met are kind and generous. They are working to improve their education system. The community I live in, has a community garden, and community kitchen.
That's a tough one, but probably Colorado. The lighter air feels better, the scenery is amazing, there seems to be a decent cooperation between the urban and natural environment, and I enjoy the culture of that area.
Definitely Texas because you find some of the friendliest people there and there is so much to see and do. Plus I just love everything about Texas history.
Minnesota is my favorite because it has ten thousand lakes. Yes it is cold but I like ice and cold weather it is what made MInnesota great state. It has Mall of America one most biggest malls in North America.
Hm....that one is tough. I would say that it is a tie between Indiana and Alabama. I love Indiana because people there are so great. Plus with the economic downturn we have one of the best cities, Indianapolis (partly due to the fact that we kept our head down and pushed right on through!). The weather makes me HATE Indiana. The winters are too brutal for my taste. Which is why I love Alabama, nice mild winters, nice polite people (which in my town in Indiana was rare), great Southern culture! Plus, both have awesome (and quite frankly the best) football teams, the Indianapolis Colts and the University of Alabama (roll tide)!
Washington. I love the mountains, the ocean, the flora, and the mild climate. Also apples.
Texas! So much to do, so much to see. So many climate zones you can pick your weather. And then there is the food!
I also like Hawaii :-)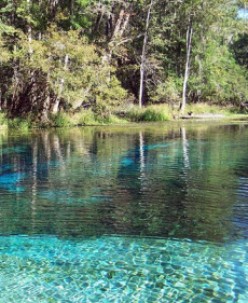 *Florida*~~~I was born in the tiny town of Inverness, Florida near the miraculous crystal clear freshwater geysers of Silver Springs. Having lived in New York, Texas and California, I've happily returned to the south of my home state half a mile from the Atlantic Ocean. I just love it here. Florida Gal, through and through :)
the best state in the united states would have to be Ohio. the people are so nice.. and i love the weather and its just a totally different envirment. i live in rhode island. and ohio was a complete difference for me
California! I just moved here a year ago, and I'm continually amazed at all it has to offer - beautiful beaches, deserts, mountains, skiing, trail running, climbing, etc.
Tie between Texas and Colorado.....Colorado is gorgeous, but Texas is like a whole nother world all its own...