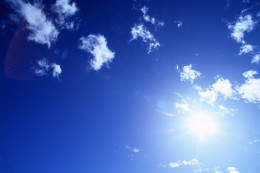 Let's us put the number to say if 50% of the world delayed having children & if 25%-35% of the world chose to not have children at all. Poverty would be drastically reduced, even eliminated as people would think & use the F.E.P. principle before having children.The F.E.P. principle is that before having children, parents should be financially, emotionally,& psychologically stable before deciding to have children.So many people unthinkingly have children without being financially, emotionally,& psychologically prepared with quite deleterious effects upon the children. Impoverished children have a poor start in life physically, intellectually, emotionally, psychologically, even psychically. In addition to the financial aspect of the equation,many parents are emotionally and psychologically unprepared to have children; children born to such parents oftentimes suffer because of the parents' emotional & psychological immaturity. If parents applied the F.E.P. principle, there would be no child abuse as parents are emotionally & psychologically prepared to have children.

In accordance with the F.E.P. principle of having children, no couple should have a child before he/she is in his/her mid-30s.That way the couple have obtained the amount of education necessary to properly sustain a family beyond the bare rudiments. Also at this stage of life, a couple hopefully is established in his/her career which means that the child is less likely to be born into socioeconomic poverty & want. Beyond the socioeconomic benefits, parents in their mid-30s & beyond have more life experience which greatly benefit them as parents. They've experimented with life. They've no residual regrets i.e. what ifs & they can freely proceed to the next stage of life.At this age,they're more patient as parents, having experimented with life & obtaining their education/career goals.

If many people don't have children at all,there WOULDN'T be any child abuse as people who have children have them because THEY want them. Many people have children not because they want to but because of outside pressure whether societal, parental, or other. People have children because they have been inculcated that it is SELFISH, IMMATURE not to. So many people have children much to their utter regret.Many people see children as a tolerable burden at best instead of beautiful joys.Observe. parents being glad when summer is over& their children are off to school & one would see the REAL attitude re:children.