A new thread prompted by by a current discussion.

Is Darwinism a scientific explanation, or just another belief system?

Bbrerean, Wilderness, and EncephaloiDead have been going round and round in a debate relating to creationism, Darwinism, and macro, or micro evolution.

So here is a wrench in the gears of the Darwinist camp, (to which I subscribe). Going beyond the usual rhetoric of macro vs micro evolution, God vs. Creationist explanations, and of course the missing link "Bigfoot" scenarios.

Anti-Darwinists have many seemingly valid arguments against the theory of evolution - but no concrete proof. Darwinists have tons of scientific research that appears to validate their support, but, even admitting I believe the scientific study of evolution has more documented proof than "Creationalists," there is still one anti-Darwinism example that gives me pause.

It is the infamous "Bacterial flagellum." It is a mechanism that involves something that causes movement, (like a fin), and a "bearing" mechanism, and a motor, (to drive the "fin"). All of which are needed to function and could not have developed a step at a time. I will follow with a more detailed link, but in short, it appears to be a bacterial entity that cannot be explained using arguments of evolutionary development. Meaning A did not lead to B which in turn lead to C.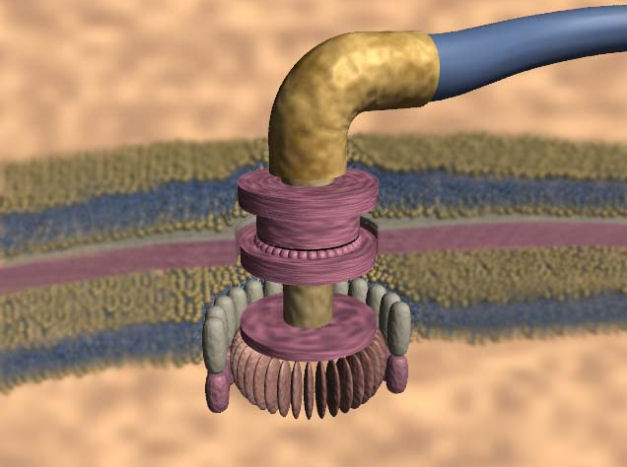 The function of this flagellum allows it to "swim," as in locomotion, and could not have, (again, apparently), evolved in a step-by-step process. It either works as a unit, or there was no need for any parts of it to begin with. So no need to evolve to the finished product.
Here is one source for the details: Bacterial Fl;agellum

Of course this is listed as refuting Darwinism. While it does give me pause, it does not shatter my belief in the theory of evolution.

What say you?

GA