The Conservative Party has always been the major right of centre party in the UK - the party of Churchill, Thatcher, Cameron and current Prime Minister Theresa May. A party which believes in strong fiscal policy and freedom of the individual. A party, most of whose members believe in immigration controls, reduced government intervention in business and a strong alliance with America. Traditionally therefore, UK Conservatives have been seen as natural allies of conservative Republicans in America.

But not now. it seems certain that a large majority of Conservatives (and the great majority of other UK citizens) will be hoping for a Clinton victory in November. Indeed at the annual Conservative Party Conference which is being held this week, the BBC carried out a survey of delegates, asking who they wanted to win the Presidential election. Admittedly the vote was unscientific and lighthearted (it involved placing balls into a 'ballot box' representing the candidate of their choice) but the result was predictable and telling - more than twice as many Conservatives voted for 'liberal' Hillary Clinton, as supported 'conservative' Donald Trump.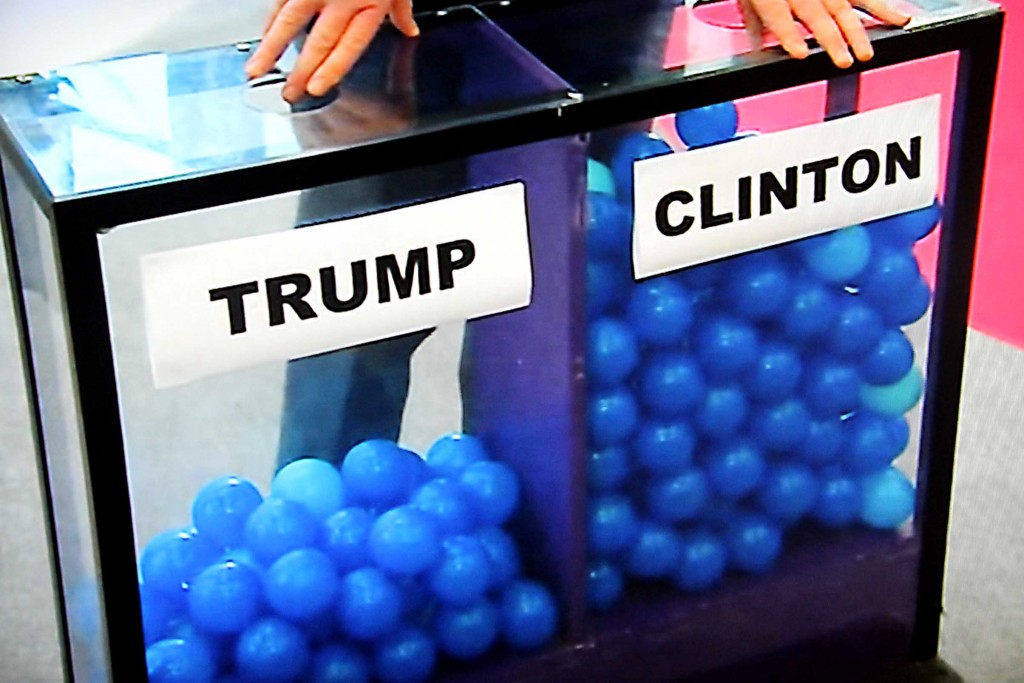 Why? I think because to most in Britain and indeed most in the rest of the world including most conservatives, this election is not about Democrat v Republican or 'liberal-left' v 'conservative' values. It is about a moderate, experienced politician who can (whatever her faults) be relied on to keep American as tolerant - and the world as stable - as possible, versus a self-publicising demagogue who is blatantly misogynist, xenophobic and bigoted in so many other ways, socially divisive, petulant, rude and crude, hypocritical, and deceitful, and of questionable business ethics, who makes up statistics, or distorts the truth, pretty much every time he opens his mouth. Indeed, hardly a day passes without some comment by him which would be considered scandalous in the UK, virtually ruling him out of consideration as a potential leader.

I anticipate in advance that some insular supporters of Mr Trump will say they don't care what people in other countries think. But perhaps it would be useful to consider why so many in the rest of the world, including your closest allies, fear that a Trump victory could be a disaster for America and for all of us in the world? And why - despite that concern - so many in America still regard Mr Trump as a credible candidate?