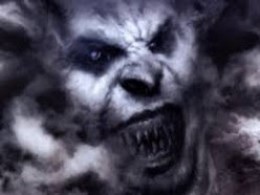 America's enemies are among the extreme, leftist Liberal & Democratic factions of the United States. These Libtards believe in the BIG WELFARE state. These are the ones who voted for Obama"care" & will fit to the death for this monstrosity of a healthcare to remain. Extreme Liberals & Leftist want to dismantle the American sociocultural & sociopolitical fabric. They are advocating that America become Europe as far as social policies go. They don't realize that Europe is becoming impaired because of these inane social programs.

America is a great country. It would be EVEN greater if 80-90% of the stupid social programs be eliminated e.g. welfare. Welfare has ruined the American societal fabric in more ways than one. It created an underclass of entitled, greedy people who believe that society or THE MAN owes them. People no longer believe in the virtues of independence, responsibility, & pulling themselves by their bootstraps. Oh no, they want the gub'mint to take care of them. THIS has got ....to STOP.

The extreme Liberals, Leftists, DEMON-crats, & other Libtards are attempting to turn America into the BE ALL WELFARE STATE. They are the TRUE ENEMIES of America. They HATE America & want to REVOLUTIONIZE it!