Can you answer a few direct questions, without pulling out your dance shoes?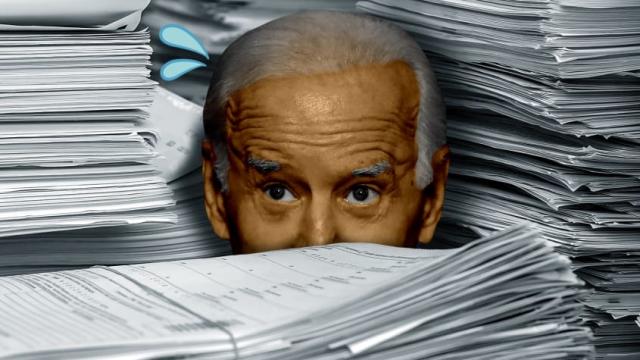 This thread is about President Biden's removing documents from the White House. It is clear there is an ongoing investigation in regards to Trump taking boxes of documents, as well as Pence also taking documents. At this point, I hope to provoke thoughts on the man that is sitting in the White House. No, he did it too... We all know we have three prominent officials that took documents out o the White House. And we all can ascertain there is a huge problem in regards to officials not following the rules. Let's save that discussion for another time... Hopefully, we can concentrate on the man that is sitting in the White House. We all have witnessed the media dance, the smoke, the "what if" --- let's just reorient to some facts.

I think a few very basic questions should help reorient the Nation to just what has occurred. Very simple questions, that we all may need to consider. Let's look at facts, not "maybe's" or "this may be the reason he took them"...

Is it true classified documents have been found at Joe Biden's office at Penn Center, as well as in his garage, and inside his Delaware home?

By law, ( standards of handling classified documents) Did Joe Biden have the right to take Documents from a designated SCIF room?

Did Biden remove documents and place them in places that were not secure? Such as an office and his garage, and his home.

Did he break laws as they stand?

Is there a possibility Biden could have used these classified documents in a way that could put America's National security at risk? (mind the word possibility)

What branch of our Government is responsible to conduct oversite on a President in the case he may have put the Nation at a security risk?

If there is a suspicion that a president has committed a crime that put the nation at a security risk is it not Congress's duty to conduct a speedy investigation to ascertain if the nation's security has been or will be compromised by official actions?

Do you consider a threat to national security a problem that should be handled with good speed by Congress?

Or should Congresses' authority in regard to investigating a threat to national security investigations be nullified, and left ultimately and solely up to the DOJ?

Lastly, your view in regard to -- Is there a possibility Biden compromised our national security through his carelessness handling of classified documents or purposeful theft? Did his brazen law-breaking put our security in danger?