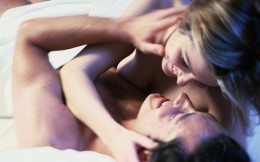 Naturally the knee jerk answer is they should leave the marriage.
However most people when answering such questions do so from the point of view of imagining themselves being the (betrayed person).
I suspect the goal of most cheaters is to hold onto all that is "good" in their marriage while addressing their other "needs" on the side.
Few cheaters are looking to (replace) one relationship with another.
Awhile back I read about a woman whose husband had a bad accident which caused him to become a quadriplegic. To make a long story short she chose to have a "discreet affair" rather than divorce.
Another example of a motive for cheating might be to maintain one's living standards. Lets say a married man with three children finds himself in a "sexless marriage". After several discussions and exploring post menopause options his wife simply has no interest or desire to have sex.
From the husband's point of view he has basically three options.
1. Accept the fact his sex life is over.
2. Run down to the courthouse and file for divorce, move out of his home into a one bedroom condo, become a weekend dad, pay child support and possible alimony, split up assets as well as friends & family who choose sides and dramatically reduce his living standards over a lack of sex....Or
3. Find a woman who is attracted to him and does want to have sex.
It's no wonder why many men would go with option #3. Especially when you consider most cheaters don't expect to get caught!
A couple of questions were asked on HP that gave a lot of insight with regard to people's thoughts on what's a "valid reason" to divorce. I'm sure many people would say not being satisfied isn't one.
Is sexual incompatibility a valid reason for ending a marriage?
About 90% of the answers said "no". My guess is if they were asked: "Would you rather you mate leave you or cheat on you?" most of the answers would have been they'd want their mate to leave them. Essentially it's the same question asked from a different point of view.
Is being "unhappy" or "falling out of love" a reason to file for divorce?
Once again most people said it was (not a good reason) to walk out!
My guess is people who cheat are in agreement with both scenarios!
They cheat in order to STAY or tolerate being in an unhappy marriage. Anything short of abuse or catching a spouse cheating is simply not a just cause to file for divorce in the eyes of many.