sort by best latest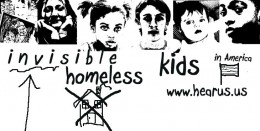 America nay not have a centuries old caste system by birth but we do have a money class seperation.
Ask yourself why VISIBLE homelessness is the focus? Because people living on the street make those with cars and homes NERVOUS. As if all poor people are robbing druggies, (not true!)
So here in USA the housed want the houseless to be INVISIBLE.
In India there are the untouchables, in USA they are the invisibles becuase the visibly homeless attract the attention of the police.
I was on Wall Street in New York City after 5pm and the only ones left on the street were the homeless. Invisible during the day - & come out at night. Why? Becuase the cops wake you up in the middle of the night to move along - even though there is no traffic on the sidewalk. Allowed to sleep during the day much easier becuase if someone steals your stuff during the day - somebody is awake to see it.
caste system is barbaric. it is against all morals of modern society.
on the other hand, you should be allowed to move forward and upward based upon merit, not quotas.
And, we definitely have a class system in the US. Just look at the tax codes. That's part of the key. Without a flat tax, we will continue to have a class system.
I think ptosis is right, the caste system is wrong in that everybody should be given a chance, however in western countries it exists but is hidden by justification. People refuse to accept their failings as human beings and see other cultures as the enemy even though they have the same prejudices. I would not like to live under a caste system but unfortunately feel that we all do.