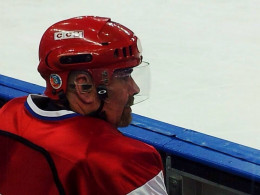 Well I was fortunate enough to wear the same drab grey pin-stripped suit as the guy interviewing me. His name happened to be Dave Wright and he was the Personnel Manager for Kimberly Clark Canada. "Me fadder" had schooled me and made sure that I knew to wear a conservative drab suit... The other interviewer was a guy named Bob Forbes (forest engineer). We became "good" friends and he shared with me that Wright wanted to hire me because he thought I was of good character and dressed well. Bob shared that they usually didn't hire someone as young and inexperienced as me.

The other ironic aspect of this was the fact that this interview wasn't even my interview! It was actually for another John Conner. I had applied and thought it was my interview yet it was for another... I spell my name John Connor and someone transcribed his name to my spelling, namely Connor rather than Conner.
I had internalized my dad's advice and arrived early for the interview (about 1/2 hour). The other Conner had not arrived yet and Bob and Dave wanted to get the interview over with to get back to their hotel. So I had a great interview even though I noticed it wasn't my resume they were referencing. On my way out, John Conner was waiting for his interview. Long story, rather short, I got the position...
Thus to summarize, emulate the person responsible for hiring (i. e. wear the same drab colored suit), arrive 1/2 hour early for the interview, remember it is good fortune to be named John Connor, and most significantly and ironically do not rely so significantly on your resume to procur the position...