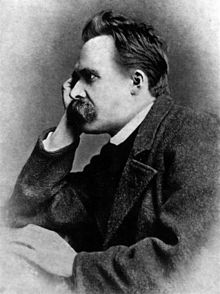 "Everyone has perjured themselves at least once in the attempt to maintain their good name" - Nietzsche

In his spirit, I do declare....

We have stripped away our authenticity in the new social domain. One does what one must to advertise oneself on the basis of their merit but to what degree is the average internet personality truly and demonstrably commensurate with their "image"?

These images are but shadows on the wall. Parlor tricks. The separation between our true selves and that of the digital avatar is a chasm continually filled with depthless showmanship and cheap indulgences.

Look here! For this is me and my value that I shall gift to you all. All that I am diced into small pieces for your easy consumption. Look not at the decrepitude of my body and spirit. Look instead at the conjurings I put forth for you to adorn in your imagination as I do in my own. What is left but this mystical place that I....we....now call home?