Okay, I know that the world needs saving, but let's take a break guys. I want to get to know you hubbers more (and with the influx of superhero movies recently....), I want to know who your favorite superhero is and why.

I'm a nerd (I say that affectionately) and I'm a fan of DC and Marvel (but I'm more of a DC fan), so I like a lot of superheroes, but my favorite is Red Robin (Tim Drake) because he is an awesome kid and is, in my eyes at least, a unique "Robin" from the rest. He's more like Batman than he thinks. He wants to be the world's greatest detective. He went on to lead his own group of teenager superheroes, despite him being without superheroes. He's super smart, perceptive, and he's a teenager. Awesome.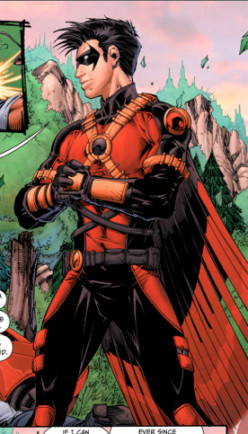 So, what about you guys? Who's your superhero?