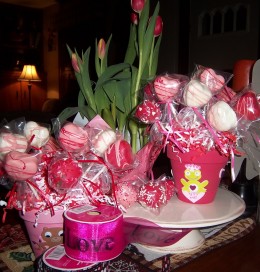 You can use almost any recipe for cake pops from homemade cake to box cake and they ALL come out tasting great! However, I do not recommend using one of those cake pop machines that are now everywhere. They are just not the same in quality or taste. I do however recommend using homemade buttercream frosting to mix in with your cake. 1 stick of (room temp.) unsalted butter, 3-4 cups of confectioners sugar, 2 tsp vanilla and 2 Tbsp of milk). For more on making Cake Pops you can go to my hub:
http://lindiesl.hubpages.com/hub/How-to … -it-simple
Hope this was helpful!