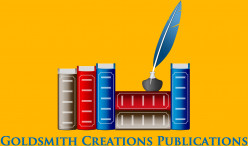 I would like to discuss your thoughts about charities of every kind. The ones that you can give money or volunteer for or recommend to someone who could benefit from it. How do you know about the charity you have chosen and which charities (if any applies) has been a blessing in
your life at one time?

Do you believe it is better to feed someone or show them how to fish?
How would you create a opportunity for a charity. You need to have the cript notes and I invite one and all to share those ideas!

How they could teach the tools they learned to the next person for next time.

"They who have fish must teach the least of us how to fish."

Do you agree/disagree with the last "statement".

Please try to keep words to 300 max. I would like to hear from as many as I can.
Have fun. adventure continues...