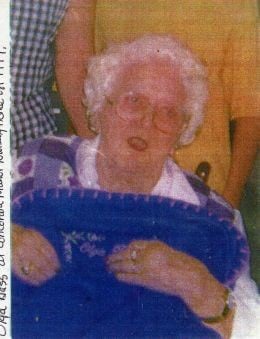 Based on my personal experience the Rule Of Law is the Who You Know. The Blue Code of Silence is difficult, if not impossible, to overcome when it comes to high stakes corruption, especially where financial and real estate elder abuse fraud is concerned.

Dark influence extends from the local City level, to the State level all the way up to the Federal level. I have discussed this extensively about in the Hubpages I have written.

I am not alone in this issue. Several other victims have come forward and left their horror stories in my comments column.

You have asked an excellent question that is most certainly not being addressed properly by our congressional legislators.

The photo above is my mother, Olga Bass, at the time she was deemed mentally competent to sell her home of 25 years.

Take a good look at my Mother Mr. Carter, Mr. Deemer, Officer Appel, Mr. Nelson, Mrs. Hamler and King. Enjoy your homes!

P.S. Whenever you see the color green think of my Mother and I.