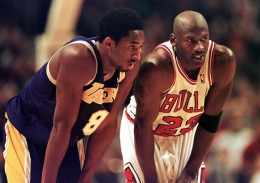 If I were putting together a team I would go with Michael Jordan.
However if he weren't available I would have to choose Kobe.
It's interesting people oftentimes seek to compare the two.
No other player is ever compared to Jordan.
That's a testament of just how good Kobe was.