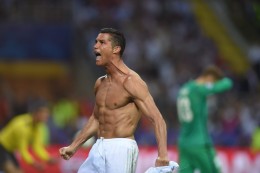 If you had asked about the comparison between Luis Suarez and Cristiano Ronaldo then one would have argued but there is no need of argument here as clearly Ronaldo has an edge in every aspect. He scored more goals than Messi this year and lead his team to a record eleventh time European Champions by scoring a whopping 16 goals. One short of his own record of 17 goals.

The stats are there for him. He is the only player in football history to score 50+ goals in six consecutive seasons. He also has been the top scorer of champions league from the past four years.

Messi had some injury problems this season which broke his momentum and from there the dip in form started but to compensate that he changed his role from goal scorer to a goal provider. But despite the injury Messi played similar amount of games as Ronaldo.

And by looking at all the facts and performances Ronaldo has edged Messi this year.