Isn't this the technology that you always needed? During CES 2018, Vuzix showed off the Vuzix Blade Smart Sunglasses, a unique augmented reality and Alexa-enabled pair of sunglasses – with "simple and hands-free" ability... "just ask, and Alexa will respond instantly."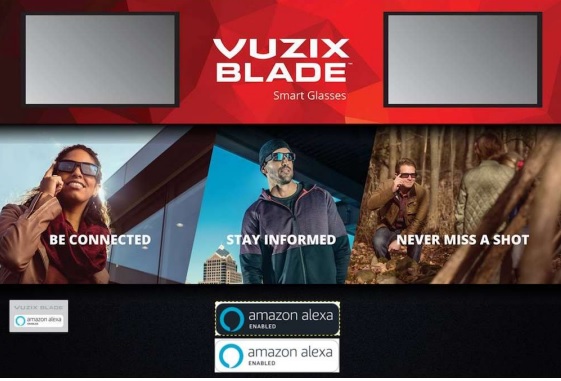 In a nut-shell – owners make use of a wearable smart display and a custom display engine – ready for an actual sizable virtual screen?

A Gizmodo story had this headline - "The Vuzix Blade is What Google Glass Always Wanted to Be" - I haven't seen the unit in person, but that would make sense. Google Glass was clearly a bit before its time, despite some of its neat features – when they worked properly – so I hope Sam @ Gizmodo is correct.

If you are interested, expect Vuzix Blade sometime in early 2018. Full details about the latest AI-related product, you can check it out here.