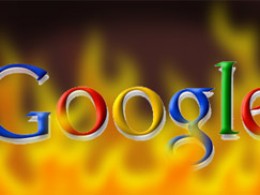 If knowledge is power, Google is arguably one of the most powerful companies on the planet -- and potentially one of the most dangerous. Consider, for a moment, how many bits and bytes flow into the company's numerous data centers, both through its own collection processes and from users worldwide. The company eagerly reiterates its mantra -- "Don't be evil" -- but recent developments suggest the company is breaking that pledge, either intentionally or unwittingly.
"Google May Not Be Evil But There Are Evil Googlers".

Here's a true event:David Barksdale, a 27-year-old former Google engineer, repeatedly took advantage of his position as a member of an elite technical group at the company to access users' accounts, violating the privacy of at least four minors during his employment, we've learned. Barksdale met the kids through a technology group in the Seattle area while working as a Site Reliability Engineer at Google's Kirkland, Wash. office. He was fired in July 2010 after his actions were reported to the company.
Now here lets face it the old 'Don't be Evil' Google has long gone.

That was the unofficial mantra that Google used to run with and the mantra that they will be hit with everytime they make a business decision or a story like this comes to the fore.

You can't blame Google for hiring this guy, who was to know he would turn this way in the face of such responsibility, but you can critise Google for trying to quietly deal with the issue instead of making a stand on the issue and making an example of the guy by trying to prosecute him.

The interesting question to me is whether there is an individual at Google who is reponsible for it being evil or there is a collective evil behavior that emerges. If the latter, is it the nature of the business that Google is in that would encourage evil behavior? Moreover, are new employees susceptible to catching the behavior?

Google is an organization of people, so if it is evil, there must be one or more people at Google who are evil.

" For now, at least, in Google we trust."