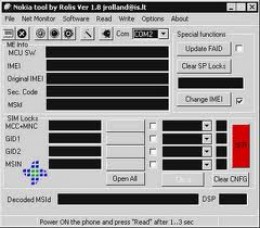 In this situation I believe you need to reset the cell phone to factory settings. I don't know your Nokia cell phone model # because procedures for all Nokia cell phones are slightly different.
Try entering the *#7370# or *#7780# and then default 12345 code if that doesn't work then try entering 00000.
When you reset the cell phone to its original factory settings you will lose all settings.
If above mentioned procedures doesn't then download this software and follow the instructions.
Please try every procedure at your own risk; I am just trying to help. I hope all this info will be helpful to you. Good luck.



http://www.nokia-tuning.net/download/noktool18.zip