sort by best latest
I don't believe anyone has the right to remove comments from another writer's hubs. At best you can do is "unfollow" that specific hub so you want be notified each time someone leaves a new comment.
The next time you get a notification in your email "about a hub you are following" click the "unfollow" option. It will take you to that page to unfollow. I believe you have to be logged in though.
One of the things about making comments or leaving answers on hubs or discussion is they automatically "opt you in" to follow.
If you have no interest you in following you have to make sure to uncheck the box at the bottom when posting your comment on a hub.
Aha! That should do it dashing! I see I just got another notification. I will unfollow and forget the experience. Thank you!

---
NO! and Heck NO! Don't you dare remove your comments. You are a good person and what you have to say needs to be said. Others do not have the words God has given you. You, as a writer must withstand the heat in the kitchen, you must remain appropriate and lay out your position. Believe me there are those who cannot and require your pen. (and we must never burn a book or delete that which was written the precedence is awful ) You know you and I do not see "eye to eye" on everything. But we see eye to eye that you have something important to add to civil discourse. As I am sure your mamma taught you as mine did to me. Do not ever back down when you speak for others, that is simply not a choice. Let the child lie mute and in slumber, let those who cannot write, thank you for your love for right to believe in a better world.
Eric,Mathew 7:6"Do not give dogs what is sacred;do not throw your pearls to pigs.If you do,they may trample them under their feet & turn & tear you to pieces.I'll bet this is what has happened toDiane who does have much add to civil discourse

---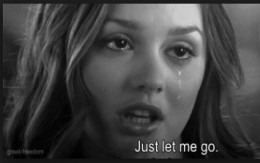 Hi Diane. I'm not sure what is going on there but my problem has been the opposite of yours. I find a certain few hubbers, all atheists btw, delete my comments when my comments point out their error, inconsistencies or flat out deceptions and then lie about the reason they deleted them accusing me of personal attacks which couldn't be farther from the truth. They know once they delete the evidence I can not defend myself and if I try they just delete that. If someone attacks me personally, usually a matter of killing the messenger because I've presented facts they can't refute, I leave their comment as a testament to their shallow nature.
But in your case I'll bet if you just send a private message to the hubber requesting he remove all your comments (and related comments) from the hub page he would honor your request. It doesn't sound like your discourse with him or others there are enhancing the objective of his hub page, in his mind anyway. Just ask him to let you go! :-)
He's already told me that he decides what he will let get posted and what he will delete. The article is about mysticism and God and man being one? They all agreed with each other even though none of the comments were consistent. I will try privat

---